Recent achievements, awards,
or other interesting news
about Kent Ullberg's work

Click here for Calendar of Shows featuring Kent Ullberg's work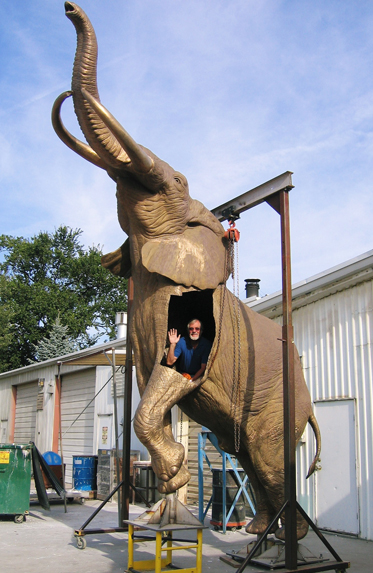 "REACHING ELEPHANT" to be installed at St. Louis Zoo, St. Louis, MO.
May 2010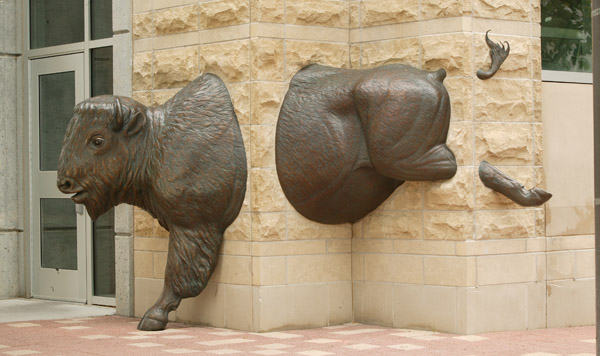 Detail of "Spirit of Nebraska Wilderness" cityscape in Omaha, Nebraska
Completed in September 2009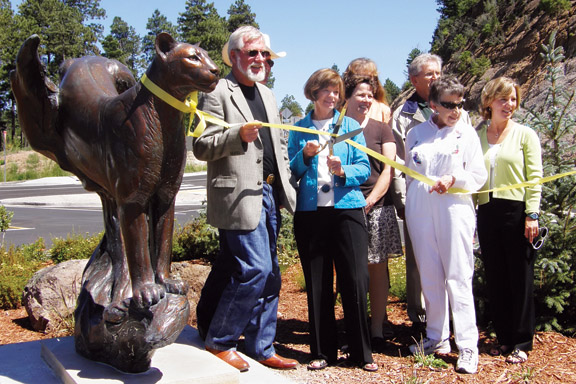 Kent Ullberg, with local dignitaries at the September 2008 dedication of "Canyon Watch"
installed at the North Mesa roundabout in Los Alamos, New Mexico.
The project was sponsored by the Los Alamos Art in Public Places.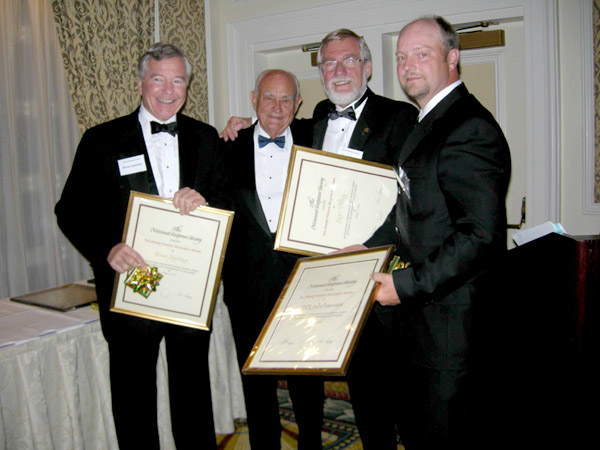 In June 2008, Ullberg was presented with the prestigious Henry Hering Medal from the National Sculpture Society for
outstanding collaboration between architect and sculptor in monumental public sculpture for his contribution
in the project Spirit of Nebraska's Wilderness in Omaha, NE. Pictured architect, sculptor and patron.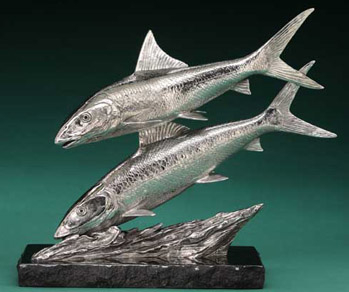 In October 2008, Kent Ullberg's work "Silver Ghosts", a stainless steel composition of 2 bonefish, was awarded the
2008 Environmental Wildlife Award at the 29th Annual Mystic International Marine Art Exhibit at the Maritime Gallery at Mystic Seaport, CT.
This award acknowledges the importance of preserving the fragile balance within the world's ecosystem.
"Silver Ghosts" was recognized as the work that best depicts marine wildlife in their native habitat.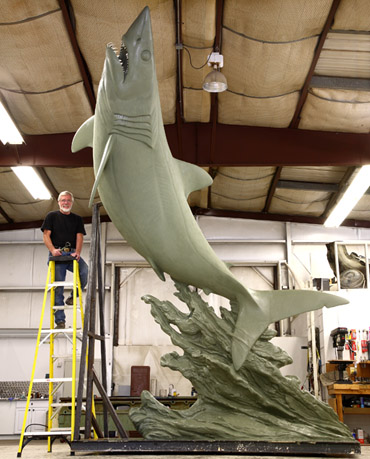 "Mako" - clay model for bronze monument in progress
for NOVA Southeastern University of Ft. Lauderdale, FL.,
dedicated Feb. 11, 2009 during the homecoming celebration.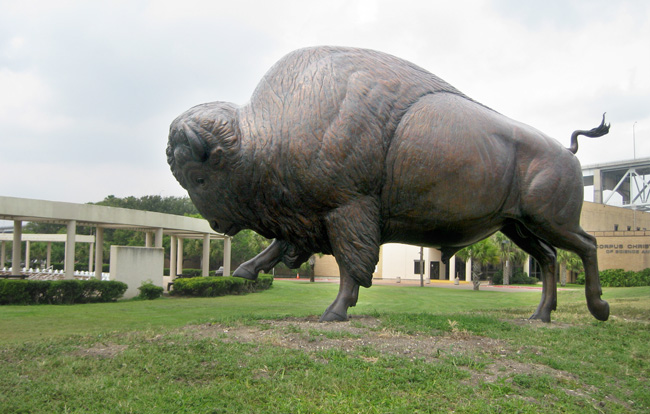 "RUNNING BISON", commissioned by the Art Museum of South Texas,
Corpus Christi, TX. Installed May, 2009
CALENDAR OF EVENTS AND UPCOMING EXHIBITS
CALENDAR OF EVENTS AND UPCOMING EXHIBITS
Western Visions
National Museum of Wildlife Art, Jackson Hole, WY
September 5-September 27, 2015
www.wildlifeart.org
36th Annual International Marine Art Exhibition
The Marine Art @ Mystic Seaport, Mystic, CT.
September 26 - December 31, 2015
www.mysticseaport.org/gallery
Birds In Art 2015
Leigh Yawkey Woodson Art Museum, Wausau, WI
September 12 - November 29, 2015
www.lywam.org
Society of Animal Artists 55th Annual Exhibition
"Art and the Animal" Tour
www.societyofanimalartists.com
Tour Itinerary
(subject to change)
P R E M I E R E
Roger Tory Peterson Institute
Jamestown, NY
August 22 - October 25, 2015
http://rtpi.org

T O U R
Hiram Blauvelt Art Museum
Oradell, NJ
November 14, 2015 - January 3, 2016
http://www.blauveltartmuseum.com
Arizona-Sonora Desert Museum
Tucson, AZ
January 20 - April 3, 2016
https://www.desertmuseum.org

Canton Art Museum
Canton, OH
April 23 - July 17, 2016
https://www.cantonart.org

E X T E N D E D T O U R
The R.W. Norton Art Gallery
September 8 - November 29, 2015
Shreveport, LA
http://www.rwnaf.org/

The Dane G. Hansen Memorial Museum
May 13 - June 26, 2016
Logan, KS
http://www.hansenmuseum.org/
Collectors Reserve; American Art Exhibition and Sale
Gilcrease Museum
Tulsa, OK
October 5 - Nov. 8, 2015
www.gilcrease.utulsa.edu
Coors Western Art Exhibit and Sale
National Western Stock Show Denver, CO
January 9- January 24, 2016
www.nationalwestern.com
Autry 2016 Masters
Los Angles, CA
Feb. 6 - March 20, 2016
www.theautry.org
Night of Artists
2016 Artist Portrait
The Briscoe Western Art Museum
San Antonio, TX
April 1 - May 15, 2016
www.BriscoeMuseum.org
Prix De West 2016
National Cowboy and Western Museum
Tucson, AZ
June 9 -September 8, 2016
www.nationalcowboymuseum.org